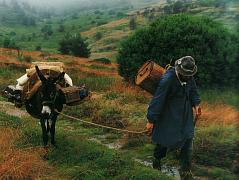 In deepest France, there is a place of outstanding natural beauty. For many years, Auvergne has been the haunt of writers, artists and romantics who's interests lay in a quest for peace and the harmony of nature.
The Linux Coaching Organisation is located at an altitude of 850 metres in the eastern foothills of the Massif Central, an area of rolling hills, pine and birch forests dotted with small villages and quiet roads, perfect for rambling and cycling.
The market town of Arlanc and La Chaise Dieu with its magnificent Benedictine Abbey are a few minutes drive in the Centre's minibus or a few kilometres healthy bicycle ride.
image courtesy of Marc Delaguilhaume's
illustrated "Jours d'Auvergne"
In keeping with the local french country style, the bedrooms at the Linux Coaching Inn are simply and comfortably furnished. Modern bathroom facilities are nearby.
Breakfast will be served buffet style in-house and to bring our guests the "flavour" of France, most main meals will be arranged in the fully licensed Relais Gaspard des Montagnes opposite.
The Auvergne is renowned for its cuisine, and the area itself is famous for the wild mushrooms that seasonally abound in the forests and fields. During the summer months woodland strawberries, wild blueberries (myrtilles) and raspberries can be found along the paths and in the forest.
In the heart of the Massif Central, the Auvergne is a region of vast green open spaces, dotted with lakes, forests and volcanoes, and some of the best hiking territory to be found in Europe:



Two Regional Natural Parks : the Livradois-Forez Park and the Auvergne Volcanoes Park
More than 500 Romanesque churches
More than 50 châteaux to visit on the 'Route des Châteaux d'Auvergne'
10 spa towns : with all the charm of the 'Belle Epoque'




By road:
From CALAIS : 9 hours by motorway via Paris
From PARIS : 4 hours on the A71/A75 motorway via Clermont-Ferrand to Issoire, then 45 mins on local roads
From CLERMONT-FERRAND : 60 mins. (A75/D996/D999)
From ST. ETIENNE : 75 mins by local road (D498) via St Bonnet le Chateau
From LYON : 2 hours, via motorway to St Etienne, Andrezieux then as above.
From RODEZ : 2.5 hours, (N88/A75/D588/D38) via Brioude and Laval-sur-Doulon.
From LE PUY EN VELAY : 45 mins via La Chaise Dieu (N102/D906).
By rail:
London to Paris Eurostar (approx 2:30 hrs) then SNCF via Clermont-Ferrand to Issoire (approx 4.5 hrs) or TGV to Lyon and railcar to Le Puy en Velay (approx 4.5 hrs)
By air:
From Stansted, Gatwick, Heathrow and other UK airports by Air France, British Airways, Easyjet, BMI and Ryanair to either Clermont-Ferrand, St Etienne, Rodez or Lyon.
Car Hire:
Economy cars can be hired from all airports at a cost of around 30 Euros per day if required.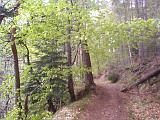 The Auverne covers the greater part of the Massif Central, and lies at the heart of France, holding the country together by its sheer natural grandeur. It is surprisingly little known beyond its sprinkling of spas and the major cities of Clermont-Ferrand and Vichy.
Today, this outstandingly beautiful, remote and rugged region, is one of France's best-kept secrets.
The region is also the Massif Central's lush volcanic core where you can find crater lakes and hot springs. Its an outdoor paradise offering activities from hiking in summer to skiing in winter. Here are some of France's most beautiful Romanesque churches and abbeys, mediaeval castles and Renaissance palaces.
For a totally stress-free holiday, come and experience some of our delightfully sleepy villages and our blissfully traffic-free roads.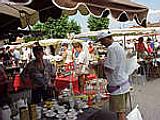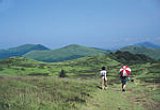 Once a testing cross-roads for pilgrims, it remains a region of unsuspected richness, from the spectacular sights of Le Puy-en-Velay, to Thiers, the cutlery capital of France. Best of all, you'll love the charming lifestyle and friendliness of people in the small towns, villages and hamlets that dot the countryside in between.